I know many of you want to know about Underworld Gang Wars Game, because, this game gets too much hype after BGMI India game. But, is Underworld Gang Wars Game beat BGMI?
Let us know about Underworld Gang Wars Game Ofiicial Website, Links, Release Date, UGW Game size, and more. They build this game for BGMI lovers and PUBG Mobile lovers.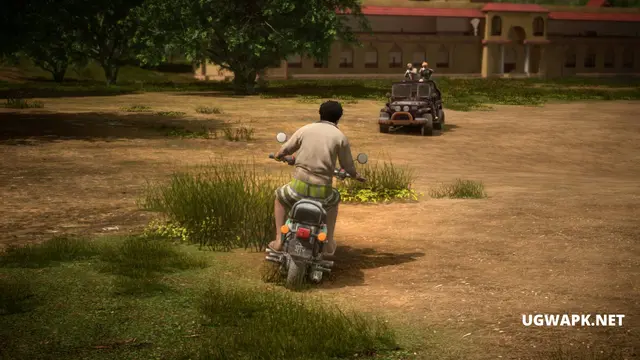 What is Underworld Gang Wars Game?
Underworld Gang Wars (UGW) a Battle Royale rooted in India, built for players who want to be gangsters and fighters in-game. It's a new game like BGMI and PUBG Mobile which launched before and become too much successful in India.
Now India Mayhem Studios which settled in Bangalore city builds the game Underworld Gang Wars aka UGW. This game has a new Indian originated name called Dhantara. Which makes this game more heart touching than anyone.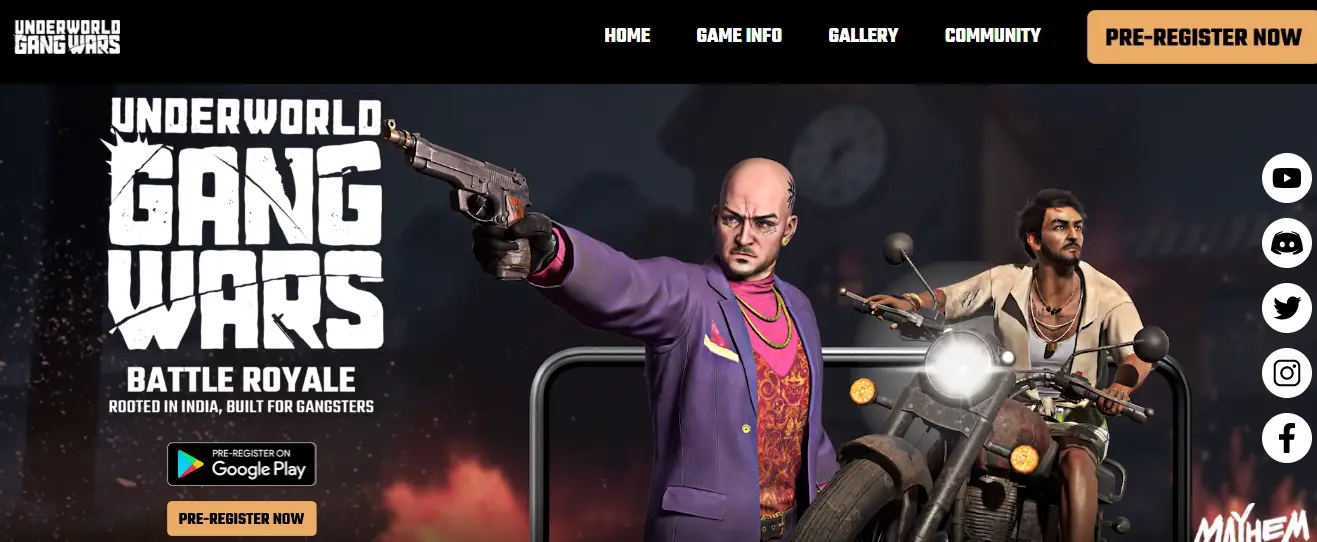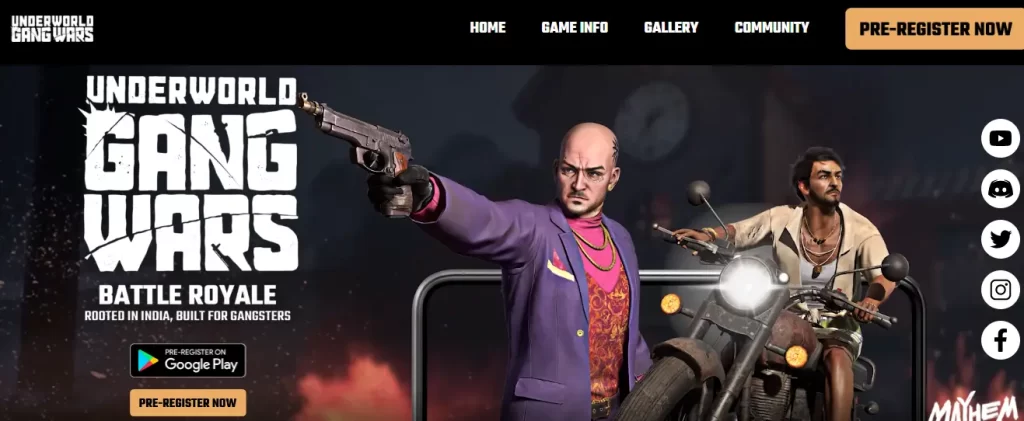 In Dhantara you see many locations like Maya River, Ghats, Station, Apartments, Docks, Coal Mine and more like that. Maya name river divides this dhantara into two heartland.
As now, Underworld gang wars is a new Indian Battle Royal Game, where you and your friends land and fight with other guys and win the game. So, Lets know more about UGW size, Features.
Underworld Gang Wars Game Details
| | |
| --- | --- |
| Name of Game | Underworld Gang Wars [UGW] |
| Hashtag | #Kiskilega #underworldgangwars |
| Game APK Size | Available Soon |
| Made By | Mayhem Studios |
| Run-in | Mobile Phones Android and iOS |
| System Requirements | 2 GB Ram & Storage Space |
| Game Themes | Based On Indian Valleys & Rivers |
| Pre Registration | Available |
| Update | Underworld Gang Wars UGW Pre Registration |
| Availability | At Play Store and iOS Store |
| Release Date | 22 May 2022 |
| Play Store Links | UGW |
| Official Website | underworldgangwars.com |
Features In Underground Gang Wars Game
This game has some, heart touch locations in dhantara map and hindi words first time in battle royal game. I love this game because of its Indian touch. You see locations in map like Ghats, Maya River, Slums and more given below.
#KISKILEGA
CUSTOMIZE YOUR CHARACTER
Guns With stylish skins
Better Guns Stability.
Indian Battle Royal

Le

aderboard Based on world and Country Level
Some desi weapons like Hatuda

Seasonal Updates
Underworld Gang Wars Game Release Date – UGW Release Date
The Mayhem Studios released the Underworld Gang Wars Game on 22 May 2022. Now you can pre-register Underworld Gang Wars on the play store mobile app or you can go to their official website to register this game.
So, when the UGW Game starts its game on the play store app then pre-registered users download it first then others, they also get some reward for pre-registering the game. Check the details of Pre Registration in the given post saparately.
System Requirements For Underworld Gang Wars (UGW)
Minimum System Requirements For UGW –
Minimum Storage Space – 2GB Free Space
RAM – 2GB Ram Space
A Stable Internet Connection at least 4G
Maximum System Requirements For UGW –
Storage Space – 4GB+ Free Space For maps and extra graphic packs
RAM – 4 to 6 GB Ram for stable and flawless game play
Stable Internet Connection (Wi-Fi, 4G or 5G)
Underworld Gang Wars Game Size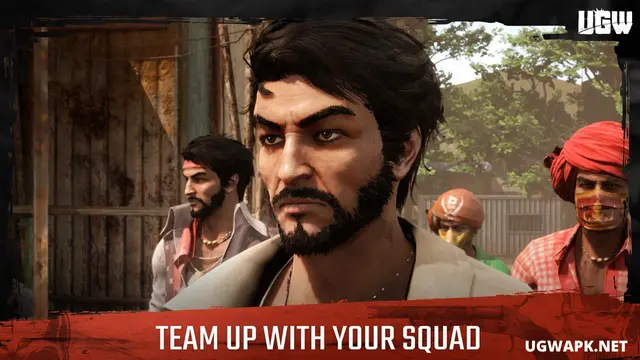 As per my analysis, this game will become about 2 to 3GB in size, but it also provides graphic packs for some high-end devices so, they can download 400MB to 800MB extra for a more realistic game feeling. So, you can play underworld gang wars ugw.
FAQ
Is Underworld Gang Wars Game Indian Game?
Yes, Underworld Gang Wars Game is totally India Based android and iOS game. You can play this game In India and also all over the world.
Is Dhantara Underworld Gang Wars Map?
Yes, Dhantara is the new and latest release map of Underworld Gang Wars game. This is new gang war location for games in India and in the world.
What is the Underworld Gang Wars Game size?
UGW Game size is about 2GB to 3GB. Which is not high but, You have much space in your internal mobile storage
Now, you all know about Underworld Gang Wars Game Size, Release dates, its requirements, and more. If you have any questions regarding UGW Game then comment below I will reply soon. Also, Save Our Website For Future UGW Latest Updates UGWAPK.NET