Many of you will be hearing about the Underworld Mayanagari game on YouTube, so in this post, you will know about Underworld Mayanagari Release Date when this game will be available to everyone in the world.
As the country is moving forward, a different spirit is awakening in the country regarding the game. Everyone in India wants to play games, and at the same time, they want to play games made in India. I myself also want to play games made in India so that I can be proud that there are good companies in India that make very good AAA games.
Underworld Mayanagari Release Date
According to the information received, the Underworld Mayanagari Game Release Date can be in the mid of December 2023. This game is still in development, and the work is going very fast because their mission is to give the best game to gamers to play, which will increase the popularity of the game.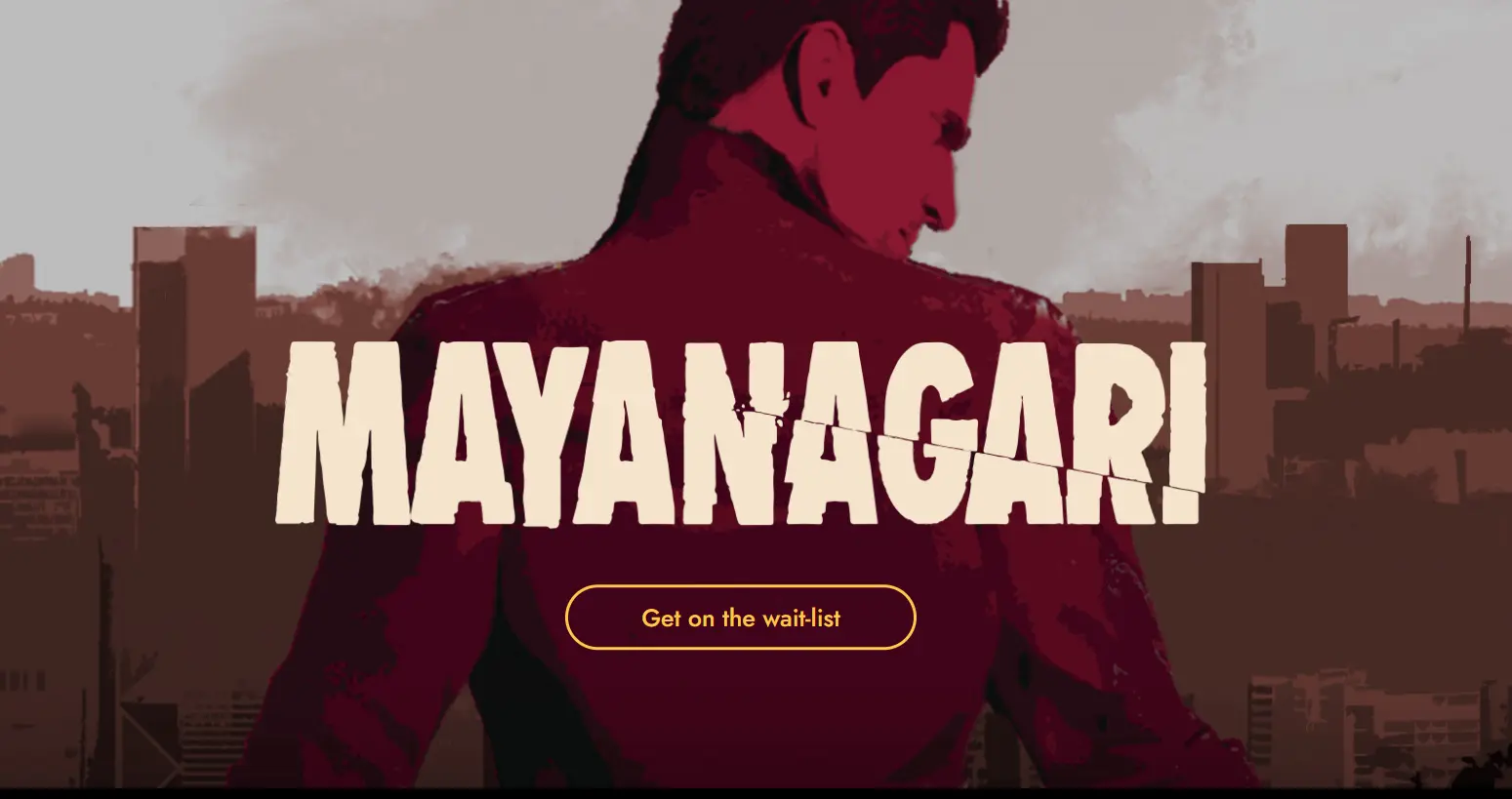 Creating a game isn't easy and it's never been easier to make a mark the first time. The company is engaged in creating such a game that everyone will fall in love with it and like UGW the way people like it.
You may also register your email on Underworld Mayanagari's official site as their Hypernova Interactive studio site for release updates which official link is given below.
About Underworld Mayanagari Game
Underworld Maya Nagari is being developed by Hypernova Studios, a Bengaluru-based company. This company has not yet shared much information about this game, but it is believed that in this game, the building and outline of Mumbai City will be seen.
If YouTube is to be believed then this game is also about gangster yoga in Mumbai in which stories on how gangster people fought and their stories will also be inserted in this game will be in both story mode and battle royale mode so that People are going to have a lot of fun playing and if seen, it will be really fun because we will play a game made in India in the map of India.
In this game, you will get to see India-related cart shops, paan shops, and vehicles related to India like tractors, tempos, etc. In this, markets like India like vegetable markets, fish markets, meat markets, etc. will also be shown.
Underworld Mayanagari Game Highlights
| | |
| --- | --- |
| Name of Game | Underworld Mayanagari |
| Made By | Hypernova Interactive |
| Made For | Battle Royal Game |
| Run-in | Mobile Phones |
| System Requirements | 2 GB Ram & Storage Space |
| Game Themes and Looks | Based On Bharat Aka India |
| Pre Registration | Available |
| Availability | At Play Store and iOS Store |
| Release Date | Coming Soon… |
| Official Website | Hypernova Interactive |
Is Hypernova Interactive real owner of Underworld Mayanagari game?
Yes, Only Hypernova Interactive is the real owner of the Underworld Mayanagari game. They soon release the game in your country.
Is the Underworld Mayanagari game have indian touch?
Yes, This game is developed by Indian developers aka Hypernova Interactive. So, They made this game which is based on Bharat as India. When you play this game you see some Indian cities touch and also some surprises waiting for you in the game.
You may also like to read Best Games Like UGW
Conclusion
I want this game to be very famous as other games run in our country and people like it in the same way or the team should also become good and remind India as well as the whole world and people will also like it. like and love.
As of now, I think you all know about the Underworld Mayanagari Release Date. If you want to ask any questions related to this game you may comment below and also share this post with your friends as well.