All of you might want to know about, what is the Underworld Gang Wars official website. Because the company starts its game pre-registrations from 22 May 2022.
But no matter what, as much as this game is being liked from now on, hardly any game has been liked. Yes, it's also true that it may or may not be difficult for this game to compete with BGMI. Leave the UGW Official website link first, then let's talk about it.
Underworld Gang Wars Official Website
So Underworld Gang War's Official Website is "underworldgangwars.com", you can easily pre-register for this game by visiting this website. By the way, I have done it here as well as on the Discord server so that I can get a chance to play this game a little more soon. The rest of you should also register at both places.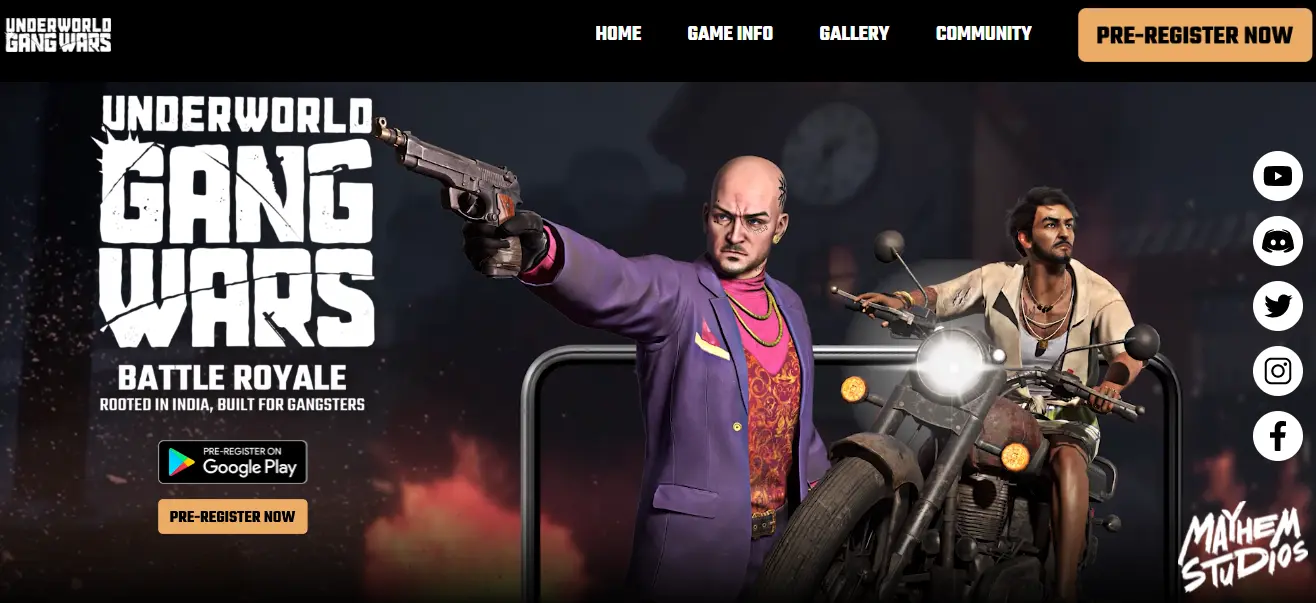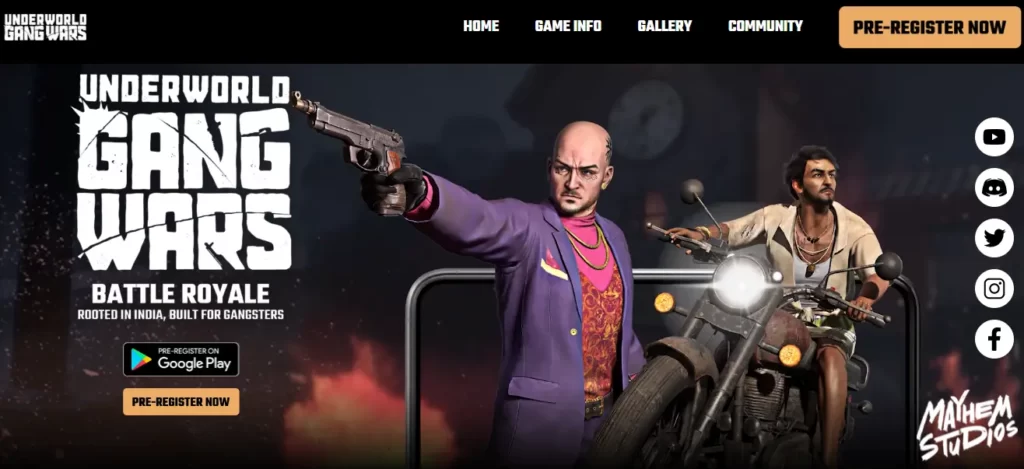 | | |
| --- | --- |
| Game Name | Underworld Gang Wars (UGW) |
| For Registration | Underworld Gang Wars Game |
| Game Size | 2 GB Ram And Rom |
| Registration Mode | Online |
| Year | 2022 |
| Release Date | 22 May |
| Official Website | underworldgangwars.com |
Underworld Gang Wars Topic
Talking about the topic of the game, this game is completely a battle royale game made in the Indian context. In which UGW game has tried to woo the players of India, because of the way the field of gaming is spreading in India, hardly any country as fast.
Anyway, gaming is new in India and due to this, the opportunities to move forward here are more than in other countries.
The rest of this game is based on the fight and enmity of the gangster named Boris and Tyagi. Where Boris belongs to the Velvet gang and Tyagi is the kingpin of Bhaukaal Toli. Where both are very dreadful gangs.
In this map, there is a map named Dhantara, which both Boris and Tyagi want to capture completely. So this game is based on this story. In the rest of the game, there will be many types of guns like AK 47, sniper, etc. The company has prepared this as a Battle Royale game. Which gives it another form.
Now just to see if this game can give equal competition to BGMI or can beat it in graphics, gameplay, etc. Rest I have all hoped that this game must run like FAU-G, do not cheat nor spoil the name of India.
How To Do Underworld Gang War Pre-Registration at underworldgangwars.com
First, go to the Google Play Store on your mobile phone.
Now go to the search option in the Play Store search for underworld gang wars and install.
Now page will open in front of you, in which you click on the option of pre-registration for the game.
Now, in enter the requested personal details and whatever details are asked correctly.
Now finally click on the submit option. In this way, you have pre-registered for the UGW: Underworld Gang Wars game.
Final Words
I think now you all know about Underworld Gang Wars Official Website. If you have any questions regarding this then comment below. Also, Save our website UGW APK for future UGW game updates.